TRANSFORMING A GENERATION
Urban Allies play a vital role in reaching this next generation with the Gospel. 
As a monthly giving partner, you will support the development of the next generation of leaders so that urban youth have the role models they need to live transformed lives by the Gospel of Jesus Christ.
Your gift of just $25 dollars a month will develop 2 urban leaders and engage approximately 80 urban youth with the Gospel each year – providing a lifetime of change!
THE POWER OF YOUR MONTHLY GIFT
On average, it costs $150 per year for 1 leader to be developed within our leadership development strategy. Your $25 dollar monthly gift can engage approximately 80 urban youth with the Gospel each year.
Choose your monthly gift amount to see the impact you can make in the lives of urban youth across the country. I want to become a monthly partner, click here.
Impact 2 leaders & engage 80 youth with the Gospel
Impact 4 leaders & engage 160 youth with the Gospel
Impact 8 leaders & engage 320 youth with the Gospel
URBAN ALLIES FUEL NETWORKS:
Join the Urban Ally Community serving approximately 7,800 youth and growing!
It is the goal of Fuel Networks to encourage and empower leaders to build networks within their local communities.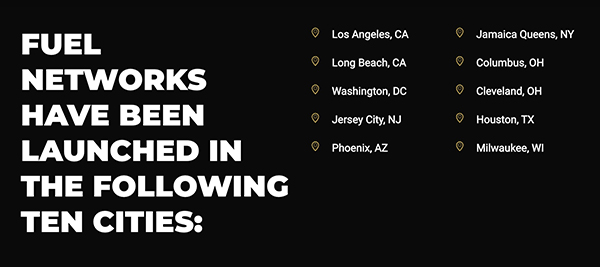 Over the next 5 years, your monthly gift will help to develop 735 leaders impacting approximately 29,400 youth throughout 30 cities across our nation.
Our Urban Allies, through monthly commitments of $25 or more, ensure Fuel Network Leaders are provided with the training and development they need to:
Transforming young lives with the Gospel

Fuel a movement of urban leaders who lead generations of youth

Restore and rebuilding broken communities globally 
Learn more about Fuel Networks.
When you become an Urban Ally, we offer the following in response to your generosity:
See your Impact

Receive updates via Weekly CEO emails

Get a First Look at What's Happening at UYWI
Be Part of Something Bigger
Join CEO for Monthly Prayer

Volunteer & Ambassador Opportunities
Receive Insider Exclusives
UYWI Swag

VIP Access and/or Exclusive Access to UYWI In-Person and Virtual Events 

Receive Special Notes & Calls from UYWI Staff
Our Urban Allies are fueling a movement toward the restoration and rebuilding of our communities. Join us and transform our nation with the Gospel.
UA VOLUNTEER OPPORTUNITIES
Already a partner with us as an Urban Ally and looking for ways to get involved on the ground level? Below is a list of volunteer opportunities. 
REFUEL Tour
Day-of Registration | Meal Distribution | Facility Hosts | Digital Content Creation
• Los Angeles - May 20, 2023     • Washington DC - August 12, 2023 
• Atlanta - June 10, 2023             • Chicago - September 30, 2023
• Houston - July 15, 2023            • Phoenix - October 21, 2023
The REFUEL tour is a one-day intensive led by UYWI CEO, Tommy Nixon and our National Fuel Networks Director, Will Cumby. To help make this event a great success and affordable for those in attendance, we are asking for your help. If you are an Urban Ally and interested in volunteering at a REFUEL tour near you, please email us at lindsay@uywi.org.
Need more information or to make an update on your giving? 
Contact Lindsay Leiva, Development Associate and Audience Relations at lindsay@uywi.org.