FROM THE NEXT GENERATION TO THE NOW GENERATION
Kaitlyn Estevez , Youth Director at Revive Church
Kaitlyn lives in San Pedro, California, and is a former student and now the Youth Director for Revive Church, a multi-campus church in Long Beach and El Monte, California. She is also a graduate of the UYWI Urban Youth Leadership Certificate Program and a junior at California State University, Northridge, double-majoring in business and kinesiology. Kaitlyn is a passionate young leader who is committed to leading the next generation into the Kingdom of God.
For Kaitlyn student ministry began as a place where the social outweighed the spiritual.  "I was showing up for other people. It was just very shallow." Despite her motivations, Kaitlyn attended weekly youth gatherings at Revive Church under the leadership of Youth Pastor and UYWI Certification Program Facilitator, Vanessa Cruz. At 15 years old, Kaitlyn was invited to a Revive Youth week-long summer camp near Yosemite National Park, where she experienced a shift that changed her perspective and ignited her calling.  UYWI CEO, Tommy Nixon, was a featured speaker at the camp;  but it wasn't just his words that inspired her, it was his actions. "The fact that he stayed with the kids all week [and was] very intentional and interactive throughout the week…doing the same activities that we were doing, like outside cooking and archery…it just shows great leadership and what it takes to engage urban youth." 

When Kaitlyn returned from her mountain-top camp experience she became more engaged in her youth group, intentional about her faith, and committed to pursuing a role in ministry. Coming down the mountain, however, proved to be harder than Kaitlyn was prepared for. Due to Covid-19, Kaitlyn went from high engagement and active participation to feeling detached and having a loss of enthusiasm. "It was just not as encouraging as meeting in person, face-to-face. I felt like I wasn't developing. I wasn't growing within our life groups because I'm just staring at a screen."
Despite her youth leaders curating intentional and creative content for online life groups, Kaitlyn, like many, felt like she was spiraling down a rabbit hole. She began to disengage from Revive Youth and her once blossoming faith began to take a back seat.

After having to attend her high school graduation and first semester at Cal State virtually, Kaitlyn knew she had to find a lifeline for connection. She made a decisive choice to re-engage with Revive Youth, a choice that renewed her spirit and opened doors that she never anticipated. What began as leading weekly small groups, quickly turned into a close partnership with Katilyn's Youth Pastor, Vanessa Cruz. It was this partnership that led Cruz to invite Kaitlyn to attend the UYWI Certificate in Youth Ministry Leadership Program. As a program facilitator, Cruz believed Kaitlyn had the gifts and skills needed to develop in youth ministry leadership. As one of UWYI's most successful programs, over 20 cohorts and 304 leaders have graduated, including Kaitlyn's 2021-2022 cohort. Throughout the program, Kaitlyn gained leadership and personal development skills as well as solid, practical, ministry training by experts in the field. "It was a year-long course, and it was once a month, which felt like a lot to me. But now, looking back, I tell my leaders that it's an investment into your leadership and in your growth and  development."
"Here to help lead the next generation into the kingdom of God as best, as cool, and as fun as I can do it."
- Kaitlyn Estevez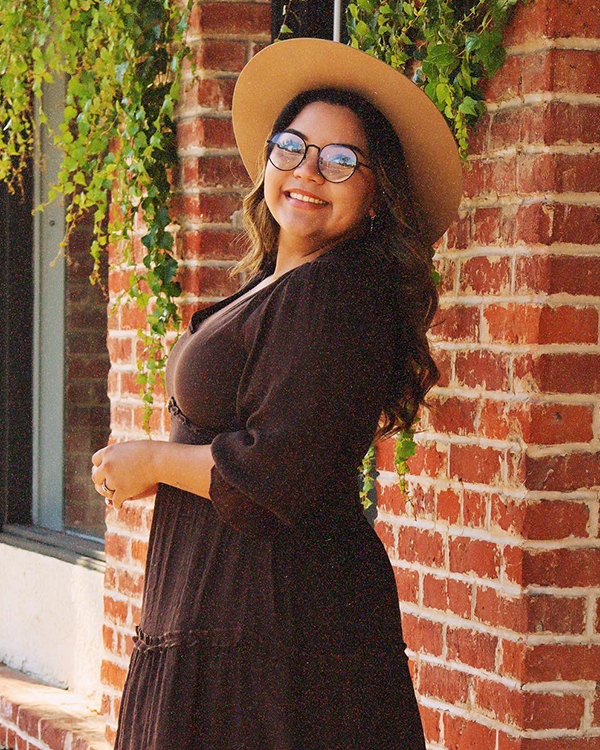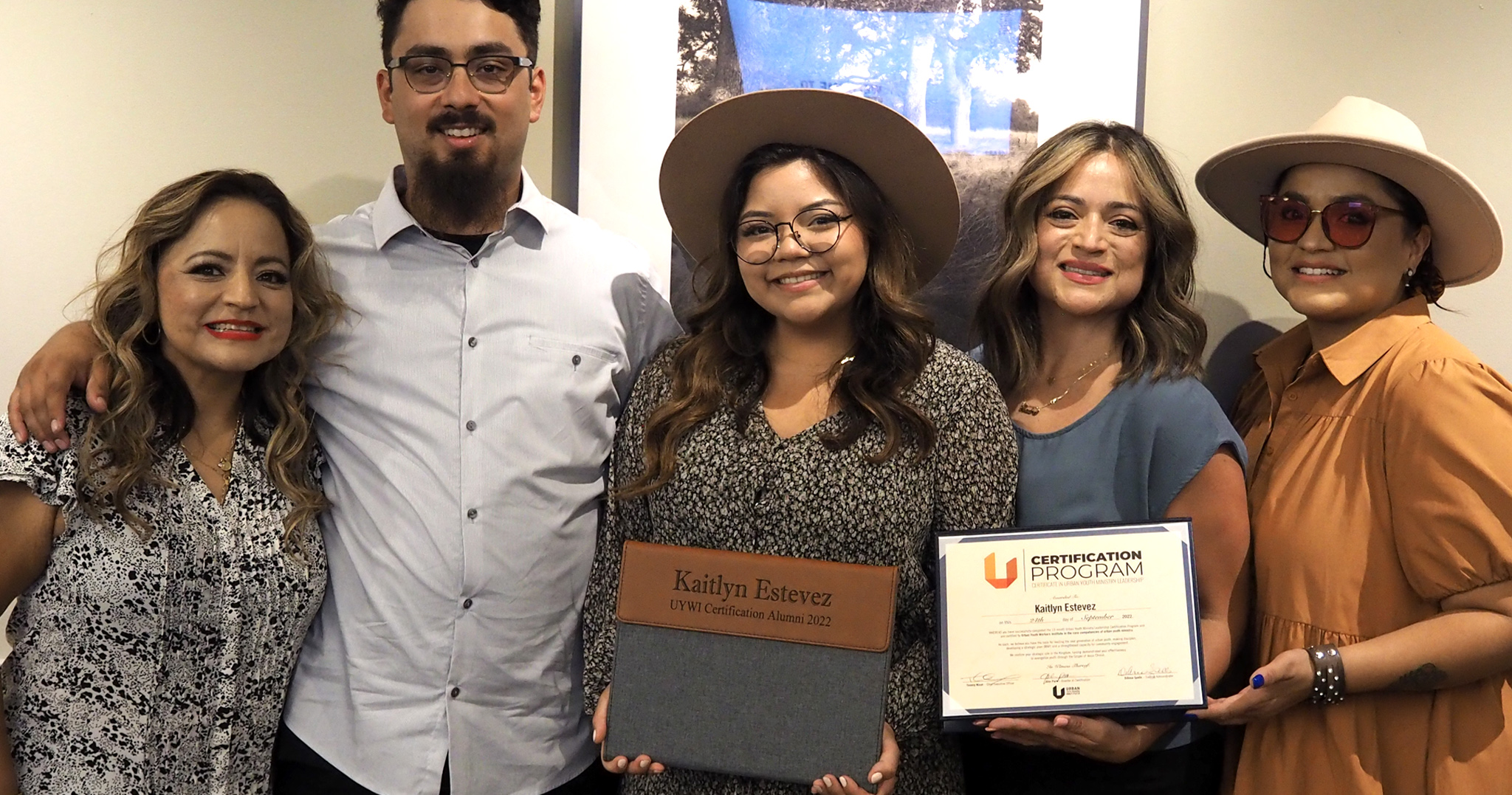 Upon graduating from the certification program, Kaitlyn noticed that Cruz was becoming increasingly busy and offered to aid her in managing the demands of directing the youth ministry. She shared with Cruz the results of her spiritual gifts and skills assessments offered through the certification program to see where she might be a good fit. "I was like, hey, you know these are my skills, this is what I can bring to the table, and what ways can I help you?" Kaitlyn started by volunteering to oversee social media which led to managing the youth newsletter and eventually taking over as Youth Ministry Director. 

When Cruz first felt called to step away from her role as Director of Student Ministry she felt the need to gather a team that could carry the torch. Kaitlyn's timely involvement and completion of her certification was the final piece of the puzzle. Kaitlyn felt further affirmation of her place on the Revive team while speaking with Executive Pastor, Robert Aboites. "I had a conversation with Pastor Robert," Kaitlyn shared, "and he was saying that Cruz had wanted to transition out before Covid, but it wasn't until I came into the leadership that she felt comfortable that the team was complete. And that means a lot to me because it means that they definitely believe in me and what I do."
As Youth Director, Kaitlyn plans social outings, life group gatherings, and formational classes, and directly connects and serves students and volunteer leaders. Kaitlyn hopes young people know that she is "here to help lead the next generation into the kingdom of God as best, as cool, and as fun as I can do it." 

Kaitlyn is still attending Cal State and pursuing a double major in kinesiology and business. She hopes to someday find a way to combine her love of youth ministry, business, and the medical field in a ministry capacity. When considering her position at such a young age and the trust that the Revive pastoral team has placed in her, Kaitlyn wants all young people to know that anything is possible. She often tells her students to  "Trust in God, because you never know where your prayers and other people's prayers will take you."
"Trust in God, because you never know where your prayers and other people's prayers will take you."
- Kaitlyn Estevez
You make a difference in the lives of urban youth across the country looking to their youth leaders and mentors for wisdom and direction in a season when authentic leadership is scarce at best.
Would you give to support future leaders like Kaitlyn?