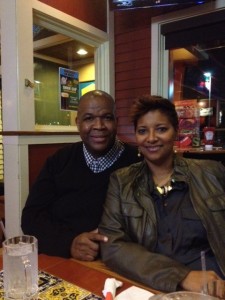 by Pastor Lee Wilson
I thought I would take a break from the norm and blog about one of the most important things in youth ministry. It has nothing to do with programs or budgets.  It doesn't involve camps or big events. I'm talking about marriage. And here's why. As I reflect on the success of my ministry, I can't help but give credit to the success of my marriage. That is not to say that there have not been some challenges and difficulties along the way. But what makes the difference is that my wife of 23 years, Tonya, and I always put first things first no matter what comes our way. Here is what I believe. When you put God first, whether it is in life or in marriage, you will receive a reward.
Ecclesiastes 9:9 Enjoy life with your wife, whom you love, all the days of this meaningless life that God has given you under the sun—all your meaningless days. For this is your lot in life and in your toilsome labor under the sun.
Solomon reminds his son that the reward in life is enjoying life in your marriage. He confidently declares that marriage is one of life's greatest rewards given to us by God.
Rewards
Despite what we hear, see and read about in the world today, having a satisfying life with your spouse is a reward, not a punishment. Opportunities for ministry come and go, but two things never change – our love and walk with God, and our love and walk with that special someone God has put you in covenant with. Both are investments that bring great rewards. Not to sound preachy, but the enemy hates successful marriages, especially those in ministry.  You see, the devil knows that if he can destroy your marriage, he can cause you to stumble, and ultimately, fail in ministry. I would like to give you a few pointers on how to keep first things first in your marriage.
Serve Each Other
Through love, you can serve your spouse. Make it a daily habit to ask yourself how you can serve your mate today. We often think about how we can best serve the young people in our youth ministries, but think first about how you can serve that very special person that God has blessed you with in marriage.
Grow Together
Grow spiritually together. Share scripture together. Pray together as a couple. There is such an advantage formed when a husband and a wife are on the same page spiritually. As we serve in ministry, it is very easy to overlook the importance of sitting together with your spouse in a service.  Let someone else take the reins every now and then, and sit with your spouse under the teaching of your pastor.  Hold each other accountable as you grow together in the Lord.
Save the Date
In ministry, we can become so busy. But we should never get too busy to go on dates with our mates. If you say that you are too busy to go on a date, then you are too busy. Go to dinner. Walk in the park. Have a movie night. Write love notes. Simple things like this will keep the love and fire burning in your marriage.
Keep Your Vows
On your wedding day, you made a promise to your spouse in the form of a vow. It is your duty and responsibility to keep your word to that special someone. Remember, you made a lifetime commitment, so make sure you live up to your vows.
In ministry, I have learned that you must inspect, adjust and be willing to change every area of your youth ministry on a regular basis or it will lose momentum. The same principle applies to the first ministry in your life – your marriage. Put first things first.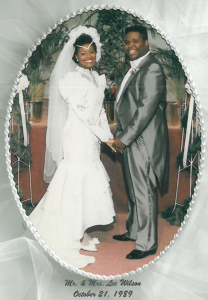 Ephesians 5:21-31 21Submit to one another out of reverence for Christ. 22 Wives, submit yourselves to your own husbands as you do to the Lord. 23 For the husband is the head of the wife as Christ is the head of the church, his body, of which he is the Savior. 24 Now as the church submits to Christ, so also wives should submit to their husbands in everything. 25 Husbands, love your wives, just as Christ loved the church and gave himself up for her 26 to make her holy, cleansing her by the washing with water through the word, 27 and to present her to himself as a radiant church, without stain or wrinkle or any other blemish, but holy and blameless. 28 In this same way, husbands ought to love their wives as their own bodies. He who loves 
his wife loves himself. 29 After all, no one ever hated their own body, but they feed and care for their body, just as Christ does the church— 30 for we are members of his body. 31 "For this reason a man will leave his father and mother and be united to his wife, and the two will become one flesh."
Lee Wilson has been happily married to his wife, Tonya for 23 years. They have two beautiful daughters, Alexis and Jordan, and live in Syracuse, NY.