Urban Youth Workers Institute
"I am a Los Angeles-born powerhouse speaker, poet, husband, and father. I have shared my heart on countless stages over my ten-year career and I am passionate about issues of justice, love, marriage, fatherhood, and faith."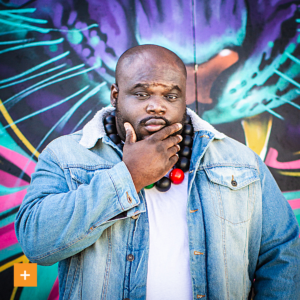 ALEXANDER JAMES
Instagram - @bhonest_
UYWI's Resource Developer
Every year, 1.2 million young people are leaving the Church. That means one young person leaves the Church every 26 seconds. But what if we could change that statistic?
In order to reverse the flow of young people leaving the Church we need new leadership for a new world. When leaders have the tools, resources, and community they need to become high capacity leaders, they create an environment that is conducive to growth, guided by God's Word and informed by a well designed strategy. These leaders understand the value of creating an equitable, just, and non-toxic space for urban youth to grow in their faith and feel empowered to create lasting change.
We know that God has been raising up leaders who have been working and utilizing the strengths of their communities for such a time as this. We want to resource and train youth leaders to engage and disciple this generation. Our leadership process takes urban leaders at any level and helps them grow to reach more urban youth with the Gospel and to see the lives of youth transformed by Christ.

Area of Process: LEARN
Alexander is the Resource Developer for our Training Center, he researches best practices in urban ministry and industry experts to translate and package for our cohort nationally and internationally. In the Training Center, youth workers can access tools, resources, teaching, and certification courses to help train them for more effective, impactful work in urban youth ministry. It is the gateway to the rest of UYWI's leadership process. This also gives UYWI the opportunity to guide leaders into the next step of our process.
Learn more about the Training Center "LEARN."
Alexander James is a Los Angeles born speaker, poet, husband, and father. He has shared his heart on countless stages over his ten-year career, including the UYWI National Conference. He is passionate about issues of justice, love, marriage, fatherhood, and faith. Alexander began his journey with UYWI in LEARN by using our resources and training, he graduated our certification program in GROW and is considered one of our LAUNCHED leaders. Alexander is a prime example of the quality of leaders we have the privilege to work with.
"Highly effective leaders in youth ministry must be continuous, lifelong learners."
Did you know?  When you become an Urban Ally, you are stepping from the sidelines and into this movement by committing to being a financial partner. You can join this initiative by contributing at least $25 a month and have your gift go DIRECTLY towards this vision.
Bless You,
TOMMY NIXON, CEO
Urban Youth Workers Institute
Get off the sidelines and join the movement.
Become and Urban Ally and #FUNDTHEFUTURE