I serve as a Youth Pastor at Hillside Church of God in South San Francisco. I oversee the Legacy Youth Group and Children' Ministry. I have been in ministry for 9 years. I serve in a suburban context but have ties to the inner city and serve some inner city youth. We have students who come from affluent homes that sometimes struggle with apathy, to students who see God even in the midst of a broken home or blended family.
I have learned so much from the UYWI 90 Degrees Certification Program which has encouraged and equipped me. A few nuggets of truth that have impacted me and my ministry are to always be a learner and to remember that being in youth ministry is a process and sometimes we are building the plane as we are flying it, but that is still okay.
A student who has being impacted as a result of my ministry is Drew. When Drew first came into youth group 7 years ago, he was hiding under a coffee table because he was afraid to be around girls. After constant attendance and a million questions, he has grown into one of my upcoming leaders in youth group. I was able to bring him to the UYWI RELOAD training earlier this year, where he really caught a glimpse of what it was like to be in ministry.
I believe in UYWI, because they care about urban youth workers like me to build and create programs and trainings that specifically cater to our needs. I am encouraged that UYWI goes out of their way to invest in youth leaders like me bringing the hope of Jesus, regardless if the context is urban or sub-urban or the issue is fatherlessness, broken homes, drug abuse or blended dysfunctional families.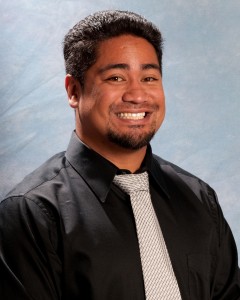 John Maloa – Taulealo
Youth Pastor Hillside Church of God
San Francisco, CA